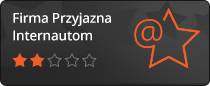 Aunar 3d is a firm established, led and constantly developed by a well-experienced computer graphic designer – Konrad Ożóg. It offers it's exceptional 3D graphics, animations, 3D visualizations and rendering services mainly for architectural companies, interior designers, estate developers, filmmakers, advertising agencies and manufacturing companies but individual customers are also welcome. From it's base located in Wroclaw, one of the most developing and vibrant cities in this part of Europe and the Polish capital city of IT projects, Aunar 3d cooperates and helps growing businesses all over the world, realizing prestigious and exclusive 3D projects in the multinational environment.
Konrad, the mastermind of Aunar 3d, graduated from The Academy of Fine Arts in Wroclaw which gives him the undeniable competitive advantage – in each 3D graphic, animation, visualization and rendering made in Aunar 3d he combines artistic imaginativeness, creativity and freshness of vision with reliability and perfectionism of realization. Furthermore, with backgrounds as a certified 3ds Max and Revit trainer with hundreds tuition performed and the author of the 3ds Max video course, Konrad perfectly identifies, comprehends and follows even the most demanding needs of clients.
Your projects need
3D modelling
(organic or hard surfaces), materiales and textures development, lighting or rendering? Your business needs 3D animation or 3D visualization? In Aunar 3d each visualization you require is possible, from CAD and Revit ArchiCAD files, but if the client has at his disposal just technical drawing or photographs it's not a barrier too. Aunar 3d is open and willing to work on the most demanding and unconventional projects, such as yacht rendering, automotive rendering or aviation rendering for the clients from around the world.
To cut it short: if you demand in your 3D animations or visualizations qualities such as professionalism, high-quality, uniqueness and, last but not least, time-keeping, don't hesitate to
contact Aunar 3d
.